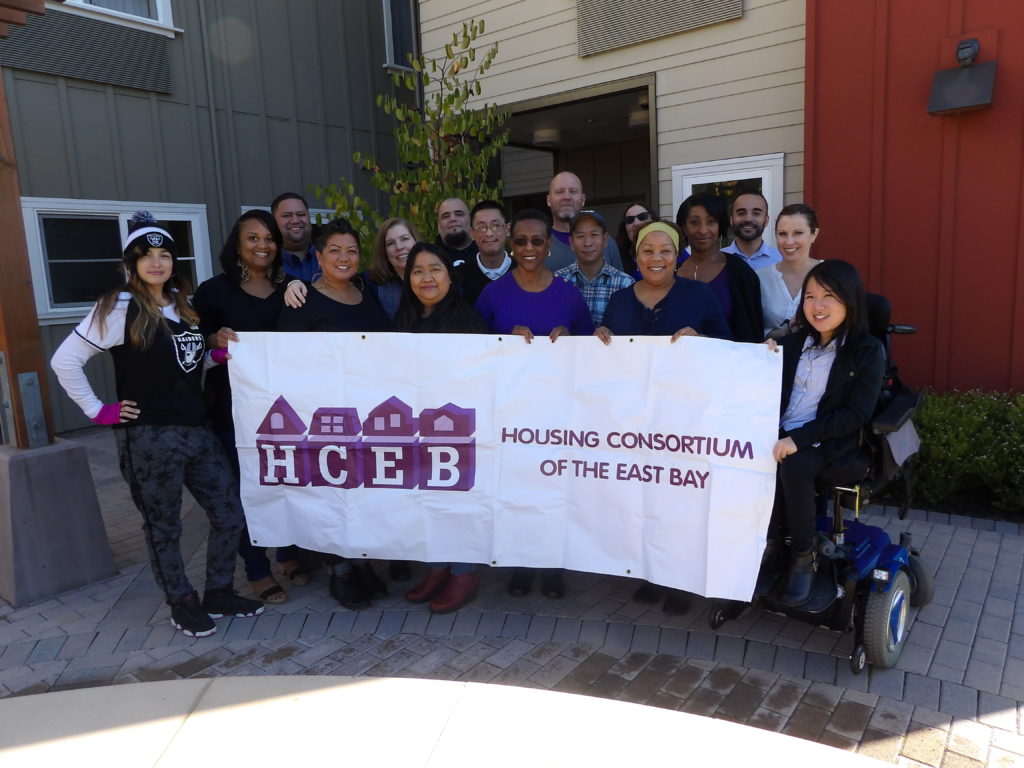 Main Office Staff
Cynthia Chen, Resident Manager & Marketing/Communications Specialist
Cynthia is a recent grad from UC Berkeley who just joined HCEB in September of 2016. She is excited to serve as the on-site resident manager for the Luella Fuller house in San Leandro. As a person of disability herself, Cynthia is passionate about empowering disadvantaged groups and bringing communities together. In her free time, Cynthia enjoys having deep conversations with friends and family, marathoning Asian soap operas, and serenading Disney songs in secret.
Lisa Hopkins, Operations Manager
Darin Lounds, Executive Director
Darin Lounds brings nearly 20 years of experience in various capacities within the field of supportive housing. Darin's efforts in supportive housing have focused on developing and sustaining housing for adults with developmental disabilities, homeless adults with serious mental illness and/or substance use, homeless families, and the formerly incarcerated. In all instances, a commitment to Housing First principles has contributed to housing success for these populations.
While at HCEB, Darin has overseen the development and operation several supportive housing properties, including Lincoln Oaks Apartments (LOA) in Fremont, the Bay Area Housing Plan's (BAHP) homes located throughout Alameda and Contra Costa counties, Magnolia Terrace in Emeryville, the Ashland Neighborhood Stabilization homes, as well as tenant support services throughout Alameda and Contra Costa Counties.
For the past decade, Darin has volunteered on several non-profit Boards of Directors and is currently serving the Alameda County Developmental Disabilities Council and East Bay Housing Organizations (EBHO).
Jamela Pepin, JCV Service Coordinator
A Seattle native, Jamela originally started out as an elementary school teacher, but has been working with children and adults with developmental disabilities since 2002. She finds her position as a Service Coordinator beyond rewarding, supporting residents to live as independently as possible as well as coordinating programs and activities. Outside of the work place Jamela enjoys raising her 2 children, watching movies and cooking anything that involves cheese.
Jeremy Roberts, Program Support
Farzan Sharifzada, Resident Manager
Farzan Sharifzada joined HCEB as the on-site resident manager for Lincoln Oak Apartments in August of 2011. With his immense passion for giving back to his community and especially for those with disadvantages, he found HCEB to be his calling. His compassion and ability to assist others is unparalleled and admired by his family, friends, and colleagues everywhere. He is humbled by the opportunity to impact the lives of the select few people that he looks after in their tight-knit community. Farzan holds a bachelors in economics from Santa Clara University and works in high tech. Farzan enjoys watching his favorite sports teams, trying new foods, spending time with his friends and family, traveling, and keeping in shape.
Forest Thomas, Controller
Forest joined HCEB in June of 2017 as Controller.  He brings more years of accounting and finance experience than he cares to admit.  Prior industries include Fortune 500, government, and non-profits, such as the SF SPCA and the Immigrant Legal Resource Center.  When not deep into the numbers you can find Forest gardening, riding the bay trail, or catching a double feature at the Castro Theater.
Jovan Thomas, Operations Coordinator
Alex Uhlig, Program Support
Joan Uhlig, Business Administrator 
Joan joined HCEB in October of 2011. She is responsible for the management of all financial and business aspects of the organization including accounts payable and receivable, banking transactions and account reconciliations, payroll, administration and record keeping of employee benefit programs, insurance, and other administrative support. (a "Joan of all trades"). Joan is a graduate of Cal State Hayward (East Bay). Joan has over 20 years experience doing bookkeeping and administrative work for property management, nonprofits, and other small businesses. Joan was born and raised in the East Bay. She was raised with a strong ethic of giving back to your community. She has volunteered over the years for various school, scouts, music, and athletic organizations that her two boys have participated in. When not working, she can usually be found doing genealogical research or hiking with her family.
---
Housing Fast Support Network (HFSN) Staff
Marichelle Alcantara, Senior Site Supervisor 
Kai Martin, Maintenance Technician
Jacee Santos, Senior Housing Specialist/External Relations
Jacee joined HCEB as our Housing Specialist in December 2011. Jacee has many years of experience finding housing for the homeless, MHSA participants and the low-income community. Jacee currently works with Bay Area Community Services, Housing Fast Support Network as their Senior Housing Specialist & External Relations. Additionally, she supports the Oakland Project Connect and North County projects, specializing in housing placement, advocacy, homeless outreach & building relationships with potential landlords to house our participants.