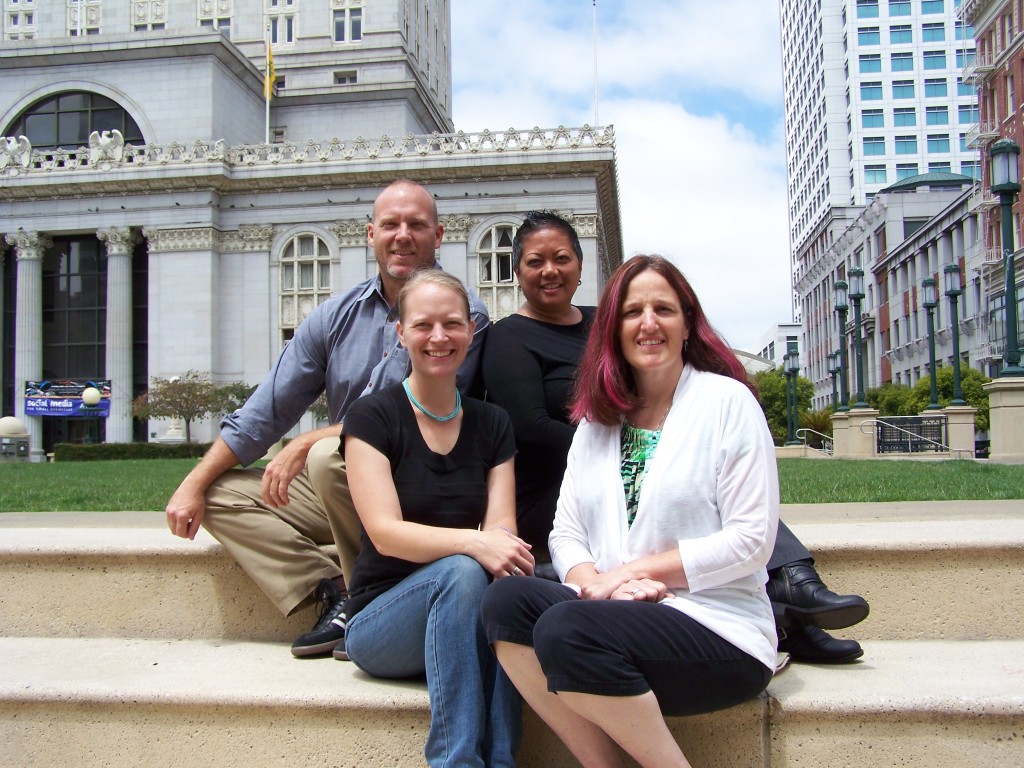 Darin Lounds, Executive Director
Darin Lounds brings nearly 20 years of experience in various capacities within the field of supportive housing. Darin's efforts in supportive housing have focused on developing and sustaining housing for adults with developmental disabilities, homeless adults with serious mental illness and/or substance use, homeless families, and the formerly incarcerated. In all instances, a commitment to Housing First principles has contributed to housing success for these populations.
While at HCEB, Darin has overseen the development and operation several supportive housing properties, including Lincoln Oaks Apartments (LOA) in Fremont, the Bay Area Housing Plan's (BAHP) homes located throughout Alameda and Contra Costa counties, Magnolia Terrace in Emeryville, the Ashland Neighborhood Stabilization homes, as well as tenant support services throughout Alameda and Contra Costa Counties.
For the past decade, Darin has volunteered on several non-profit Boards of Directors and is currently serving the Alameda County Developmental Disabilities Council and East Bay Housing Organizations (EBHO).
Brianne Seinhauser, Deputy Director
Brianne joined HCEB as the Project Manager for HCEB in 2008, after eight years of residential and institutional architecture experience, with a focus on affordable housing and sustainable community development. She has worked as a Project Manager in architecture for numerous student housing and affordable multi-family housing projects, spent years as a Designer & Drafter, and spearheaded the LEED certification process of a small community center in Fresno, CA as a LEED Accredited Professional.  This experience, along with membership on the Board of Directors of Abode Services, volunteer and personal experience in construction, housing design, and advocacy brings a holistic approach to the development of HCEB's projects.
Brianne leads HCEB's efforts in housing development, fund development and program development.
Joan Uhlig, Bookkeeper
Joan joined HCEB in October of 2011. She provides book keeping and administrative support for the agency. Joan is a graduate of Cal State Hayward (East Bay). Joan has over 15 years experience doing bookkeeping for property management, non profits, and other small businesses.
Joan was born and raised in the East Bay. She was raised with a strong ethic of giving back to your community. She has volunteered over the years for various school, scouts, music, and athletic organizations that her two boys have participated in. When not working, she can usually be found walking her dog, Maddy Midnight.
Jacee Santos, Housing Specialist
Jacee joined HCEB as our Housing Specialist in December 2011.
Jacee has many years of experience finding housing for the homeless, MHSA participants and the low-income community. Jacee currently works with Bay Area Community Services on their Oakland Project Connect and North County projects, specializing in housing placement, advocacy, and support to 70 clients.
Farzan Sharifzada, Resident Manager
Farzan Sharifzada joined HCEB's stellar staff as a part-time resident manager for Lincoln Oak Apartments in August of 2011. With his immense passion for giving back to his community and especially for those with disadvantages, he found HCEB to be his calling. His compassion and ability to assist others is unparalleled and admired by his family, friends, and colleagues everywhere. He is humbled by the opportunity to impact the lives of the select few people that he looks after in their tight knit community. Farzan holds bachelors in economics from Santa Clara University and works full-time at Palantir Technologies as an operations analyst. When Farzan isn't busy with work he loves to do, he enjoys watching his favorite sports teams, trying new foods, spending time with his friends and family, and keeping in shape.