---
I didn't have any hope prior to living in my home. Things w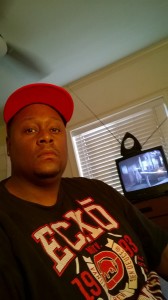 ere rough. I was living in dirty shelters where there were bugs and many places were kept poorly. It took a long time to get acclimated to my new home because I didn't think it was going to last. I had never heard of permanent housing. I thought that housing was only temporary and I never felt stable.
Now, I finally feel like I have control over my life. I can think, make decisions for myself and live "normally", like everybody else out there.  Everything is good now that I have housing. It's nice to have someplace I can call home.  The location is great because I'm close to a mall, restaurants and coffee places. It's built my confidence and self-esteem and I'm working toward reaching personal goals.
I enjoy keeping up my appearance by getting nice hair-cuts and occasionally getting new clothes and hats at the mall.  I also enjoy spending time with my housemate Rebecca, drinking coffee and talking.
~Cedric, Ashland NSP
---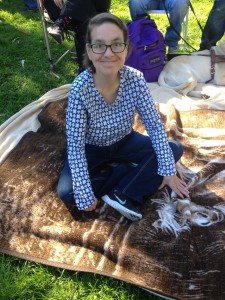 After living in the Sonoma Developmental Center (SDC) for many years, I was fortunate to move to Lincoln Oaks Apartments and began living independently for the first time. Because my income was a bit high for affordable housing it was difficult to find an apartment that I could afford. I want to thank Kim for welcoming me and letting me be her roommate and additional thanks to Darin Lounds.
This is my first apartment and has turned into a home for me. I feel safe and secure here with the other tenants, my community and my landlord HCEB. I am happy and enjoy my new apartment and new community here.
We both enjoy our home and our caregivers. We share household chores and responsibilities to keep our place clean and tidy. One of the benefits of living in Fremont is that it allows us to go to different events near our home. Most importantly, Fremont has a large deaf community where we are able to mingle and socialize with each other on weekends and holidays.
~Debbie, Lincoln Oaks Apartments 
---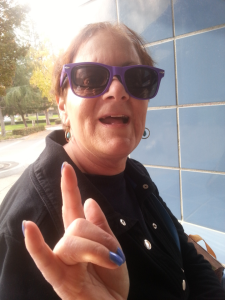 I was thrilled to move into a two bedroom at Lincoln Oaks Apartments in 2006. For several years, I lived in San Francisco in a small studio apartment in an area where I felt unsafe and uncomfortable. It took many attempts to find housing for myself and my staff assistant.
I now live with my roommate Debbie who has a similar disability as me. Living at Lincoln Oaks Apartments has changed my life a lot. I feel much happier, more secure and comfortable.
~Kim, Lincoln Oaks Apartments
---
Five years ag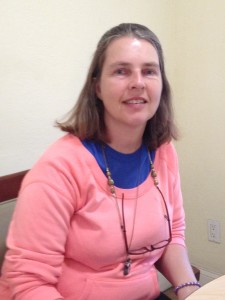 o, I was homeless and lived in a women's shelter for a short time. Because I did not have identification I was put out and ended up back on the streets. Through a referral at another shelter I learned about a housing lottery, applied and received the number one ranking for my current home.
Since those days, life has gotten tremendously better and I now have a better sense of stability. I've developed job skills and I'm currently volunteering and working with the elderly, keeping them company and doing light chores. I've even learned how to budget and saved up for a Kindle that I truly enjoy using for reading and                                                                       entertain myself.
Living in my home, makes me feel like I have a community. It provides be with a sense of ease, especially in communicating and interacting with HCEB. I enjoy socializing with my housemate Cedric because I look to him as family. I finally feel like "every person" that has made it.
~Rebecca, Ashland NSP
---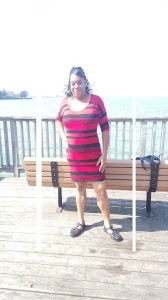 My experience prior to moving to Magnolia Terrace was a difficult time in my life. I resided in transitional housing in East Oakland. Living there was very challenging and it was an uncomfortable environment. It was difficult to acquiring affordable housing. I had been on the waiting list for Magnolia Terrace for over a year. I had applied for several affordable housing units and registered for many waitlists. I am on a budget and my income doesn't meet the standards for many properties.
Living at Magnolia Terrace has been a pleasant and refreshing experience. The property is beautiful, clean and safe. Everything is completely remodeled with new and updated fixtures and appliances. My unit has special art work done by a local community based day program. The neighborhood is good and I enjoy all of the local amenities.
Magnolia Terrace is clean inside and out. The convenience of having a laundry room on site is awesome. HCEB provided quarters for me to wash my laundry when I moved in. I was really touched by this gesture and it made the process even smoother. Also I feel comfortable knowing others will have clean laundry and hopefully reduces any chances of any insects or rodents.
Life has changed dramatically for me because I have a home. Before I had a place to reside now I have a safe, comfortable and beautiful home to live in. I can focus on my life and being productive in other areas. My life has changed for the better and I have no intention of ever leaving my home. I love it here! I love my unit, the complex, property management, the area and neighbors.
What I enjoy most of all is a peace of mind. Knowing I have a safe place to live is the best feeling ever. I sincerely appreciate all of the assistance from Ms. Lisa, Darin and Ms. Joan!
~Rosemarie, Magnolia Terrace